Property Registrations in Peenya and Surrounding areas should be done in Peenya Sub-Registrar office.
Peenya Sub-Registrar office
No.488, 2nd floor, 2nd floor, P Blcok,
Karnataka Industrial Area
Development Board Building, 14th
Cross, IV Phase, Peenya 2nd State,
Bangalore-560 058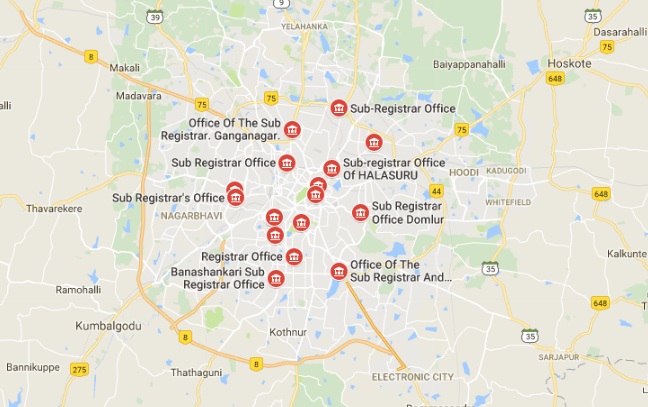 ---
Are you looking for any assistance with regard to any of the following services in Peenya Sub registrar office
Drafting and Registration of Sale Deeds, Sale Agreements , Mortgage Deeds , Power of Attorney and Gift Deeds
Encumbrance Certificate (EC)
Certified Copies of Documents registered with sub registrar office.
Khata Related Services such as Khata Transfer, Khata Amalgamation , Khata Bifurcation with BBMP, BDA and Panchatya
Marriage Registration under Special Marriage Act and Hindu Marriage Act
Adjudication of General Power of Attorney and Other property related documents with the office of the Deputy Registrar.
Liasion services with Sub-registrar, Deputy registrar , BBMP , BDA and other Govt offices.
Contact us at +91 98869 42117
Jurisdiction Areas Under Peenya Sub-Registrars office
Ganigarahalli, Lakshmipura, Somashettahalli, Kere Guddadahalli , Kammagondanahalli, Abbigere, Medarahalli, Chikkasandra Shidedhahalli, Shettihalli,
Mallasandra, Jalahalli, Myakalachikkanhalli, Bagalagunte, Dasarahalli, Nagasandra,
Thirumalapura, Chokkasandra, Dodda Bidarakallu, Thippanahalli, Peenya,
Chikkabanavara, Thammarasanahalli, Doddabyalakere