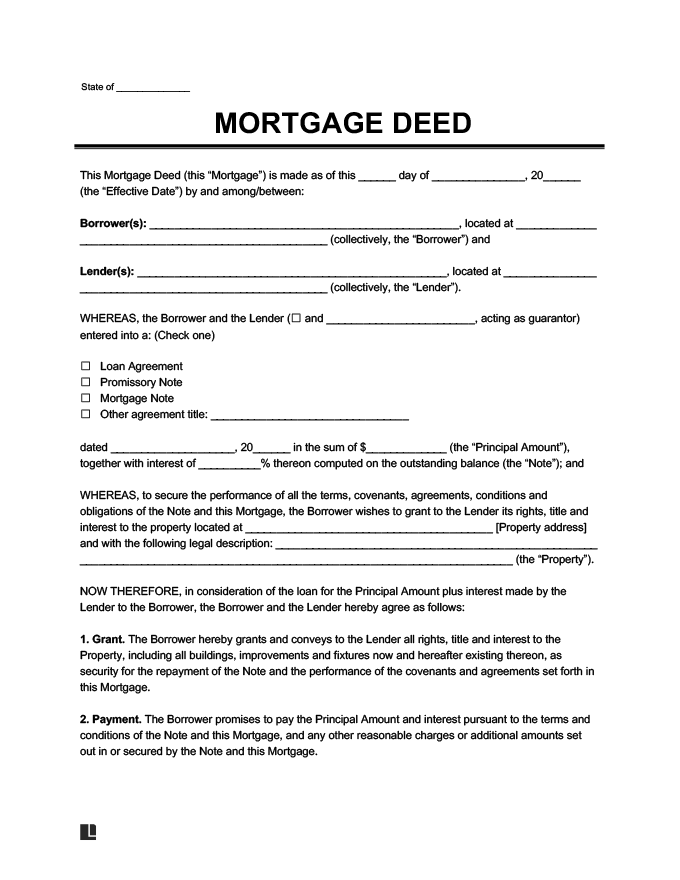 The mortgage deed is a legally binding agreement using property as collateral for a loan. The mortgage deed is the paper work which is signed by the mortgager , agrees saying that they make a monthly mortgage payment , they actually mean they make a monthly loan payment while the mortgage deed secures the property for the lender. 
Once the loan has been paid in full the lien release for mortgage deed and subsequently the mortgage discharge deed has to be created and must be registered in the sub registrar office as the same procedure as the mortgage deed was registered at the time of lending a loan.
Some one must witness the signing of the mortgage deed.
Depending on the state in which the property will be recorded , the rules of that specific state determine  whether a notary  or a notary plus additional signature witnesses are required.


For more details Call Us at +91 98869 42117