Properties in and around Kodigehalli , Sahakaranagara etc will be registered in Byatarayanapura Sub-Registrar office.
Sub-Registrar office in Byatarayanapura
3rd Cross Rd, Near Balamuri Ganapathi temple,
Tatanagar, Kodigehalli,
Bengaluru, Karnataka 560092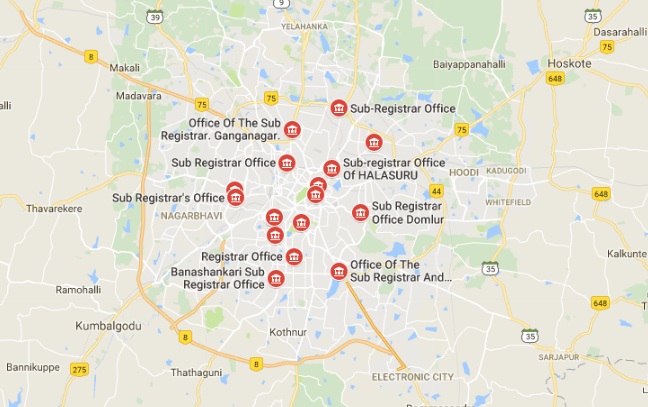 Byatarayanapura Sub-Registrar office is located near Ganapati Temple , Tatanagar
Are you looking for any assistance with regard to any of the following services in Byatarayanapura – sub registrar office
Drafting and Registration of Sale Deeds, Sale Agreements , Mortgage Deeds , Power of Attorney and Gift Deeds
Encumbrance Certificate (EC)
Certified Copies of Documents registered with sub registrar office.
Khata Related Services such as Khata Transfer, Khata Amalgamation , Khata Bifurcation with BBMP, BDA and Panchatya
Marriage Registration under Special Marriage Act and Hindu Marriage Act
Adjudication of General Power of Attorney and Other property related documents with the office of the Deputy Registrar.
Liasion services with Sub-registrar, Deputy registrar , BBMP , BDA and other Govt offices.
Contact us at  +91 98869 42117
Jurisdiction areas under Byatarayanapura Sub-Registrar Office
Kodigehalli , Tatanagar, Sahakaranagar,
Balajilayout, Thindlu, NTI Layout Phase 1 and 2
Devarajeevanhalli, Lingarajpura,
Vshwanathanagenalli, Guddadahallli